Ankara 17 Ogos 2018 lepas : Presiden Turki Erdogan hari ini memuji kerajaan Malaysia di bawah pimpinan Tun Dr Mahathir dalam usaha Malaysia mengembalikan kecemerlangannya.
"Saya di tanya tentang 100 hari pentadbiran baru Malaysia. Tak masuk akal soalan itu untuk di tanya. Saya terlalu kagum dengan mereka (Malaysia). Walaupun di landa masalah ekonomi fiskal yg teruk...serta hutang yang melebihi 1 trillion, mereka masih mampu membayar gaji pekerja2 di sektor awam dan mula melaksanakan pelbagai pembaharuan. 3 bulan untuk membaiki kerosakan yg teruk?....itu sesuatu yg mustahil di lakukan oleh kebanyakan negara2 besar sekalipun.!.
Presiden Amerika Donald Trump turut senada dengan Erdogan bila berkata "jika negara maju yg menghadapi masalah seperti Malaysia ..kerajaan pimpinan baharu itu pasti ranap dan hancur. Kerana kekaguman saya kepada Malaysia.. saya telah menjemput PM Mahathir untuk lawatan rasmi ke Rumah Putih pada 15.10.2018 ini.
Bukan Turki dan Amerika syarikat sahaja yg kagum..malah Britain, China dan negara Jepun memberi isyarat untuk membantu dan bekerjasama lebih erat dengan Malaysia.
Jerman telah meminta Duta Besarnya ke Malaysia untuk menghantar jemputan khas kepada PM atau TPM untuk lawatan kerja pada November. Mereka ingin pelajari kaedah berkesan yg di guna pakai oleh Kerajaan Malaysia yg telah berjaya mengatasi 'kemurungan 'ekonomi' yg warisi dari Kerajaan sebelum ini walaupun baru sahaja mentadbir selama 3 bulan atau lebih sedikit.
Kami Sayang Dato Seri Anwar Ibrahim - Siaran
https://www.facebook.com/236014879885835/photos/a.265199880300668/1107481072739207/?type=3&theater
Nilaian seorang Pemimpin Pembangkang Malaysia sepanjang hayat, sepanjang zaman setakat ini... Jangan lupa nilai diri sendiri...
Untuk 100 hari yg pertama setelah 61 tahun diperintah oleh kerajaan lama D bagi kami adalah baik & masih boleh diperbaiki .
Bagi yg menghentam Kerajaan PH berkait isu minyak & ptptn, ini sedikit penjelasan :
1. Harga minyak tertakluk pada subsidi bersasar, itu pelan PH. Mekanisme umum tahun depan. Perancangan ke arah itu sedang dilakukan & siapa pula janji harga minyak akan diturunkan sampai RM1.50? Janji PRU13 & PRU14 tak sama pun. (sila semak semula manifesto yg lalu)
2. Bab PTPTN baru masuk peringkat semakan. Sebab kemaskini pendapatan baru ditutup pada 31 Julai 2018 haritu. Blacklist dah takde. Perkembangan tu ada. Bukannya tak ada langsung .
Kami Sayang Dato Seri Anwar Ibrahim - Siaran
https://www.facebook.com/236014879885835/photos/a.265199880300668/1101207976699850/?type=3&theater
Tunminator Mahathir 💪🏻
Masa orang tua 93th tu dlm UMNO, kita2 yg dlm blok pembangkang sepanjang bertempur dengan nya kita kalah memanjang.. dia tetap menang.. 22 tahun bro.. ini fakta!
Ketika dia berjuang sebagai pembangkang... kita2 yg dlm block kerajaan pulak bertempur dengan nya kita kalah.. dia still menang.. PM lagi dia bro.. ini pun fakta!
Maknanya.. walau di blok mana pun kita pernah menentangnya.. kita tetap kalah.. habis tu kita nak sembang yg kita lagi bijak berpolitik dari dia dan nak mengajar dia itu ini?
PAS puluh tahun lawan org tua tu.. dari orang tua tu dlm UMNO hingga join pembangkang.. sampai ke sudah PAS kalah.. habis tu.. kau nak cakap Hj Hadi tu lagi pandai berpolitik dari Tun, dan nak ajar dia itu ini...
Lim Kit Siang dari muda sampai tua dok nak jatuhkan Tun.. tak pernah dapat... disini cerdik nya LGE dan Mat Sabu bila buat keputusan untuk bersama dgn org tua tu.. hah sekarang tengok... tak pasal2 mereka berdua jadi menteri.. habis.. kau nak cakap LGE dan Mat Sabu tu bodoh..?
Anwar Ibrahim.... yg ni saya tak nak ulas.. hehe
Najib n the gang yg ditampuk kuasa pun ghuyup baham tanah dek kerana org tua tu.. ada yg biol... ada yg nganga.. ada yg lari rentas desa sebab terkejut...habis tu.. kau nak cakap politik najib lebeh hebat dari org tua tu..?
Jadi kau rasa "geng JASA", "geng I love pm", "geng respect my PM", "kami geng najib", "geng telor terkepit zip", "geng sembang babi terbang" yg dok claim kata najib lebih terer dari Tun tu masih relevan ke tak..?
Bro.. kalau nak UMNO bangkit.. UMNO tidak boleh lagi dgn " Old habits die hard".. pls move on dari sentimen "Najib hebat" tu.. rakyat tak suka.. Harap Warlords di Bahagian dan pusat yg gila dok susun atur jawatan serta muka2 yg dicop panglima bingai oleh rakyat tu, pakat2 la bawa mereka berubat.. lalok sangat dah aku tengok...
Moral dari cerita ini ialah.. sama ada kita dari blok pembangkang mau pun kerajaan...walau pun kita benci.. marah.. meluat.. kecewa.. waimma suka atau tidak.. kita kena terima hakikat dan berlapang dada bahawa :
Org tua 93thn itu adalah 'Raja' dalam pertempuran politik negara kita, dan cukup layak untuk digelar wairiwarawiramardana - "penunduk segala musuh!!"...maafkan saya...salam perjuangan!!!!
- kiriman seseorang untuk dikongsikan bersama .
Kami Sayang Dato Seri Anwar Ibrahim - Siaran
https://www.facebook.com/236014879885835/photos/a.265199880300668/1112752615545386/?type=3&theater
" BR1M dimansuhkan " - Tun Mahathir
Kami Sayang Dato Seri Anwar Ibrahim - Siaran
https://www.facebook.com/236014879885835/photos/a.265199880300668/1110841839069797/?type=3&theater
Lima tahun lagi PAS memerintah Malaysia?
Baca komen di bawah:
Maksu Nor
Sebelum, ni rakyat xbergantung pun kat brim. Krajaan yg bergantung dkat rakyat buat cukai la, bina projek berbilion. Rakyat dapat ape...siapa nk bela nasib rakyat.. Skrg dah tiba masanya rakyat merasai dihargai dn hidup gembira.
Ingat la jasa rakyat dia undi skrg lgi lima tahun biar pas memerintah..
Allah takdirkan perintah ...perintahlah. Jikalau masih gagal juga redhalah dengan takdir dan ketentuan Allah. Aamiin.
Rakyat bukan lah tak kisah jika manifesto kerajaan PH tidak dilaksanakan, tetapi mereka memahami ketika manifesto itu dibuat, PH ketika itu tidak berada dalam kerajaan & tidak tau yg kerajaan lama di bawah Najib Razak mempunyai hutang yg sebegitu banyak untuk diselesaikan .
Sehingga menyukarkan kerajaan PH ketika ini menunaikan manifesto mereka dlm 100 hari . Apa pun Perdana Menteri dlm ucapannya meminta agar diberi ruang & masa sedikit memperbetulkan dulu kerosakan yang telah dilakukan kerajaan sebelumnya sebelum menunaikan manifesto mereka satu demi satu.
Kami Sayang Dato Seri Anwar Ibrahim - Siaran
https://www.facebook.com/236014879885835/photos/a.265199880300668/1100022533485061/?type=3&theater
nasi kandaq kedai mamak, anak mami juai pesemboq, lepaih baca jangan dok syiok, kalu-kalu SB jengok kot dapoq...
Forest City - Sultan vs Mahathir-China...
Forest City - Beberapa purnama yang lalu,rakyat bertanyakan siapa di belakang Forest City yang mengadaikan beribu2 ekar tanah kepada negara China. Adakah rakyat marhean? Sekor pun Perjuang Parti Cap Melayu dan Parti Cap Agama tak berani untuk bersuara. Soalannya kenapa?
1. Kontroversi hubungan Perdana Menteri Tun Dr. Mahathir dengan China kini terus panas apabila beliau hari ini mengisytiharkan bahawa warga asing tidak akan dibenarkan untuk membeli dan tinggal di kediaman Forest City, Johor. Tindakan ini bakal memberi kesan kepada ribuan pembeli warga China. Malah, projek yang bernilai kira-kira RM400 bilion itu turut melibatkan Duli Yang Maha Mulia Sultan Johor Sultan Ibrahim Ismail.

2. Pemilikan DYMM Sultan Johor Sultan Ibrahim Ismail dalam projek Forest City dilaporkan wartawan MalaysiaKini, Nigel Aw dalam laporan bertarikh 14 Julai 2014 yang bertajuk 'The Case of Forest City and the Johor Sultan' (https://www.malaysiakini.com/news/268649) manakala dalam edisi Bahasa Melayu bertajuk 'Alkisah Forest City dan Sultan Johor' (https://www.malaysiakini.com/news/268658).

3. Forest City diusahakan oleh kerjasama China-Johor melalui Country Garden Pacific View (CGPV). Sebanyak 66 peratus pegangan CGPV dikuasai oleh tiga syarikat gergasi China iaitu Country Garden Waterfront Sdn Bhd, Country Garden Danga Bay Sdn Bhd, dan Country Garden Real Estate Sdn Bhd.
4. Baki 34 peratus pegangan CGPV dimiliki Kerajaan negeri Johor iaitu Esplanade Danga 88 Sdn Bhd.
5. Baginda Sultan Ibrahim merupakan pemilik saham terbesar Esplanade Danga 88 Sdn Bhd, dengan kawalan pegangan 64.4 peratus syarikat berkenaan. Kerajaan negeri Johor melalui Kumpulan Prasarana Rakyat Johor (KPRJ) pula hanya menguasai sekitar 20 peratus saham dalam syarikat tersebut.

6. Projek raksasa yang dibangunkan Country Garden Holdings Co. tersebut menyediakan kira-kira 700,000 unit kediaman di mana antara pembeli majoritinya (70%) adalah dari China menerusi skim 'Malaysia My Second Home' MM2H.

7. Malah, Tun Mahathir turut menegaskan bahawa tiada sebarang visa akan diberikan kepada warga asing untuk datang dan tinggal di sini. Hal ini bermakna bahawa ribuan pembeli dari China tidak akan dibenarkan untuk mendiami kediaman yang telah mereka beli di Johor.
8. Tindakan agresif Tun Mahathir ini dikaitkan dengan lawatan beliau ke China baru-baru ini di mana beliau telah mengumumkan hasrat untuk membatalkan projek Laluan Kereta Api Pantai Timur (ECRL) dan dua projek saluran paip trans-Sabah (TSGP) di Beijing. Kemudiannya Tun Mahathir mengatakan bahawa keputusan akhir pembatalan ECRL tertakluk pada jumlah pampasan yang perlu dibayar kerajaan kepada China pula.

9. Adakah langkah ini merupakan tindak balas Tun Mahathir kepada China yang dikatakan enggan mengalah kepada tuntutan beliau ketika lawatan ke sana minggu lalu? Perlu diketahui bahawa ketika lawatan Tun Mahathir ke China, China turut telah menghantar kapal 'Coast Guard' mereka ke Zon Ekonomi Eksklusif milik Malaysia berhampiran Beting Patinggi Ali. Tentera Laut Diraja Malaysia (TLDM) mengirim dua kapal Kelas Kedah iaitu KD Selangor dan KD Kelantan sebagai reaksi balas.

10. Malah, Tun Mahathir sebelum ini turut mengisytiharkan bahawa 'Tembok Besar China di Kuantan' perlu dirobohkan – merujuk pada struktur projek Malaysia-China Kuantan Industrial Park (MCKIP). Baca seterusnya...
""One thing is certain, the city that is going to be built cannot be sold to foreigners," he told a press conference after the opening of the Cities 4.0 + Business 4.0 conference here today.

"We are not going to give visas for people to come and live here. Our objection (towards this project) is because it was built for foreigners, not built for Malaysians.''

Overseas buyers will no longer be allowed to purchase homes in the US$100 billion Forest City development in Johor, Prime Minister Tun Dr Mahathir Mohamad said today.

"One thing is certain, the city that is going to be built cannot be sold to foreigners," he told a press conference after the opening of the Cities 4.0 + Business 4.0 conference here today.

"We are not going to give visas for people to come and live here. Our objection (towards this project) is because it was built for foreigners, not built for Malaysians.

"Most Malaysians are unable to buy these (apartments)," Dr Mahathir added.
The property and lifestyle development is being developed by Country Garden Pacificview Sdn Bhd, a joint venture between Hong Kong-based Country Garden Group and Esplanade Danga 88 Sdn Bhd, an associate company of state-owned Kumpulan Prasarana Rakyat Johor.

The 14 sq km development rests on four artificial islands off Johor and has a gross development value of RM444 billion, including an American international school that has just been launched and a golf course that is expected to be completed later this year.

Mainland Chinese reportedly constitute 70% of Forest City buyers. Forest City, which had sold as many as 16,000 units as at May last year, has seen sales of its properties hit when capital controls imposed by Beijing dissuaded Chinese buyers.

Country Garden also has other projects in Malaysia including Country Garden Diamond City in Semenyih, Selangor; Country Garden Central Park in Tampoi and Country Garden Danga Bay, both in Johor Baru. - f/bk
in Malaysia, says Forest City
Apa hak Forest City nak bercakap bab law (undang-undang) Malaysia..
Kononnya Kerajaan takdak kuasa untuk sekat orang asing beli rumah di Forest City.
Bawalah lagi syarikat China Komunis buat projek di Malaysia ni yang dibangga oleh puak2 UMNO di Johor.
Hingga undang-undang negara serta kerajaan kita mereka cabar. -
f/bk
Rupanya dalam buku karangan terbaharu Mark Trowell, 'Anwar Returns, The Final Twist' Yang Di-Pertuan Agong, Sultan Muhammad V sendiri membaca dan meneliti keseluruhan fakta kes perbicaraan terhadap Ketua Umum KEADILAN, Anwar Ibrahim dari tahun 1998 hinggalah 2018.
Yang membuatkan baginda membuat keputusan membuang keseluruhan kedua-dua kes fitnah bukanlah kerana baginda mempunyai kuasa pengampunan tetapi fakta yang dikemukakan sangat meragukan selain meletakkan kembali keadilan pada tempatnya.
Pada pandangan Trowell, seorang peguam yang berpengalaman dalam kes jenayah di Australia, mangsa dakwaan liwat Mohd Saiful Bukhari Azlan tidak sebagaimana mangsa serangan seksual "biasa"
Pengarang buku 'The Trial of Anwar Ibrahim, Sodomy 11' (Perbicaraan Anwar Ibrahim, Liwat II' itu juga berkata Saiful nampak seperti suka perhatian media dan dia tidak kisah - tidak sama sekali seperti mangsa serangan seksual yang lain.
Trowell, yang juga seorang pemerhati bagi Kesatuan Antara Parlimen (IPU) dan LawAsia di mahkamah di seluruh dunia, berkata ia juga tidak normal bagi mangsa serangan seksual tidak mandi selama dua hari.
"Saya difahamkan bahawa seorang Muslim, selepas persetubuhan, dikehendaki untuk mandi junub sebelum dia boleh melakukan solat. Jadi, soalan itu berterusan tentang bagaimana Saiful melakukan solat.
Inilah contoh antara beberapa keterangan di mahkamah yang diragui kesahihannya sejak Trowell membongkar penipuan Saiful sejak 2010 lagi dan konsisten dengan pendedahan berbentuk penipuan Saiful yang amat menjijikan.
Pertemuan Saiful dengan Najib Razak pada 24 Jun 2008 juga menjadi titik tolak penipuan dan konspirasi menjatuhkan karier politik Anwar apabila hanya membuat laporan polis dua hari kemudiannya. -
f/bk
Kedai Rakyat 1Malaysia...
Kedai Rakyat 1Malaysia Rugi RM300 Juta...YB Saifuddin Nasution dedahkan dalam Dewan Negara.
Kerugian & penutupan KR1M adalah berpunca dari kos operasi yang tinggi, lokasi yang tidak strategik dan kesan perlaksanaan GST.
Satu lagi koleksi 'Mudharat Kecil' UMNO/BN.
In The Land Of The Cowards, "Sex Actor" Chua Soi Lek Could Become The King (Again)...
Like former UMNO president Najib Razak, MCA president Liow Tiong Lai is game over. After losing his Bentong constituency in the recent general election, it shows Mr. Liow has performed worse than his deputy, Wee Ka Siong. Not even his drama – playing badminton with superstar Lee Chong Wei and AirAsia boss Tony Fernandes – could help him retain Bentong.
Liow Tiong Lai has been, arguably, the worst MCA president the Chinese-based party has ever produced since its establishment. Last year, with just months before the 14th general election is called, around 6,000 people had been expected to attend the "Better Beer Festival", showcasing craft beers from at least 11 countries. It was shut down.
Islamic party PAS accused it as "pesta maksiat (vice party)", claiming that it would turn Kuala Lumpur into the "largest vice centre in Asia". Najib administration, desperate for the support from the extreme and radical PAS party, agreed to pull the plug on the annual beer festival. Inspector-General of Police (IGP) Mohamad Fuzi Harun obediently disallowed the festival.
The police chief conveniently claimed he had received information that militants planned to "disturb the event". The funny part about the huff and puff cooked up by the previous government was the fact that the beer festival was only applicable to non-Muslims. The Muslims were not invited. In fact, Muslims were prohibited from the beer festival.
When the minority non-Muslims, especially the Chinese, had nowhere to turn but to MCA, its president Liow Tiong Lai failed miserably. He didn't lift a finger to protect the Chinese right for a pint or two. Already known as a corrupt lapdog, Mr. Liow quickly agreed with then-premier Najib Razak and the beer festival was cancelled, much to the anger of fans of beer.
Cry Baby Wee
The beer festival fiasco was just one of many examples of continuous discrimination, suppression and oppression against the Malaysian Chinese. From seven parliamentary seats, the MCA was slaughtered on May 9th by the same community it claimed to represent, reducing the Malaysian Chinese Association to just one seat, its worst since founded in 1949.
With Liow Tiong Lai out of the picture, the ambitious Deputy President Wee Ka Siong has made his plan known to contest the party's top post during the party polls in November. But Mr. Wee is no better than his boss Mr. Liow. Wee is known as the "Cry Baby Wee" who burst into tears after being dropped from MCA presidential council by the party's president – Ong Tee Keat in 2009.
Don't be fooled by Wee's eloquent in Malay, Mandarin and English though. Together with Bintulu Mafia Chief Tiong King Sing, Mr. Wee became billionaire looting and plundering taxpayers' money in the PKFZ scandal. Yes, if Najib Razak has his 1MDB scandal, Wee Ka Siong's pet project was PKFZ. So far, the RM12 billion PKFZ scandal has turned into one with no culprits.
But it will not going to be a walk in the park for Wee Ka Siong in his attempt to be crowned as MCA next president. Former vice-president Gan Ping Sieu has confirmed his intention to contest for the post too. The young Gan will be no match to the super-rich and cunning Wee. Another president-wannabe Yew Teong Look, the biggest MCA gangster, is rumoured to be interested too.
None of those candidates have a remote chance of beating Wee except Chua Soi Lek who was implicated in a sex tape scandal in 2008 but mounted a comeback to become MCA president in 2010. Following MCA's horrible performance in the 2013 general elections, Mr. Chua has kept silence and went into political exile after Liow Tiong Lai took over the party.
Little did Chua know that his leadership that brought the party to the laughable 7-11 (7 parliamentary seats and 11 state seats) wasn't that disastrous after all. His successor, Liow, would lead the party to a more pathetic and humiliating defeat 5 years down the road – winning only 1 parliamentary and 2 state seat – and becomes the opposition for the first time since independence in 1957.
MCA grassroots are pretty excited about the rumours that their former president Chua may make a comeback to lead them. Mocked and insulted as a "sex actor", Mr. Chua was setup by both Wee Ka Siong and Liow Tiong Lai, and the grassroots knew it. The four-star Hotel Katerina in quiet Batu Pahat was the place where Chua Soi Lek engaged in an extra-marital affair with a young woman.
Chua's mistake was bonking his "woman friend" – Ms Angela Yam – in the same hotel in the same room for convenience sake. Four cameras hidden in the suite recorded him having sex without his knowledge. The scumbags Wee and Liow, after recorded their president with his pants down, would later make copies and distributed the video for all and sundry to enjoy.
Inspired by the return of 93-year-old Mahathir Mohamad as the prime minister for the second time, Chua may just do the same. Amusingly, some MCA grassroots still admire their ex-president. Unlike "cry baby" Wee, Chua's courage in admitting to being the person in the sex video 10 years ago in 2008 before resigning, was quite legendary and commendable.
Interestingly, Chua Soi Lek was one of Najib's biggest supporters during the peak of 1MDB scandal in 2015. When former MCA president Ling Liong Sik parroted his former boss (Mahathir), agreeing that "Najib has taken peoples' money and put it in his own personal accounts", Chua came to Najib's defence in 2015 – claiming that the PM was the only leader who had pledged to fund MCA.
The best part came when Chua Soi Lek subsequently revealed that Prime Minister Najib Razak had helped in the drafting of the speech from which the MCA leader read out on television admitting he was the person in the sex video, which by then had circulated in the form of DVDs. Chua said – "He thought I wrote it in a way that was too rigid, (so) he edited it for me."
Yes, like two good friends in a primary school, Chua had nothing but praises for Najib for helping with his homework – editing and finetuning an admission speech over the sex scandal. The MCA leader tried very hard to market Najib as a kind-hearted person who would help friends in trouble. It's not hard to understand why Najib was more than willing to help Chua.
In 1995, the then-Defence Minister Najib Razak was allegedly caught "khalwat" with his pants down with actress Ziana Zain in a Port Dickson hotel room. If witness Balasubramaniam's Statutory Declaration is reliable, Mr. Najib had performed anal intercourse with Mongolian beauty Altantuya, before she was murdered by his military bodyguards.
However, unlike Najib, Wee or Liow, Chua was a very brave man who not only admitted to extra-marital affair, he had also gone on stage to debate with then-opposition DAP Lim Guan Eng. In comparison, PM Najib Razak had chickened out numerous times in debates or questionnaire session, including his owned-organised "Nothing to Hide (#Nothing2Hide)" forum.
In truth, Wee Ka Siong can do very little to rejuvenate MCA. He is seen as a coward or eunuch who dared not stood up to UMNO's years of bullying. The party desperately needs young and new talents. More importantly, it lacks a courageous leader to drive them to a new direction. So far, Mr. Wee has nothing new to offer. Mr. Chua could become MCA president again. -
ft
Suruhanjaya Pencegahan Rasuah Malaysia (SPRM) kerana berjaya menahan bekas ketua risikan Pejabat Perdana Menteri, Hasanah Ab Hamid yang menulis surat kepada Agensi Perisikan Pusat (CIA) di Langley, Virginia, Amerika Syarikat memohon sokongan terhadap Barisan Nasional (BN) sebelum PRU 14 lalu.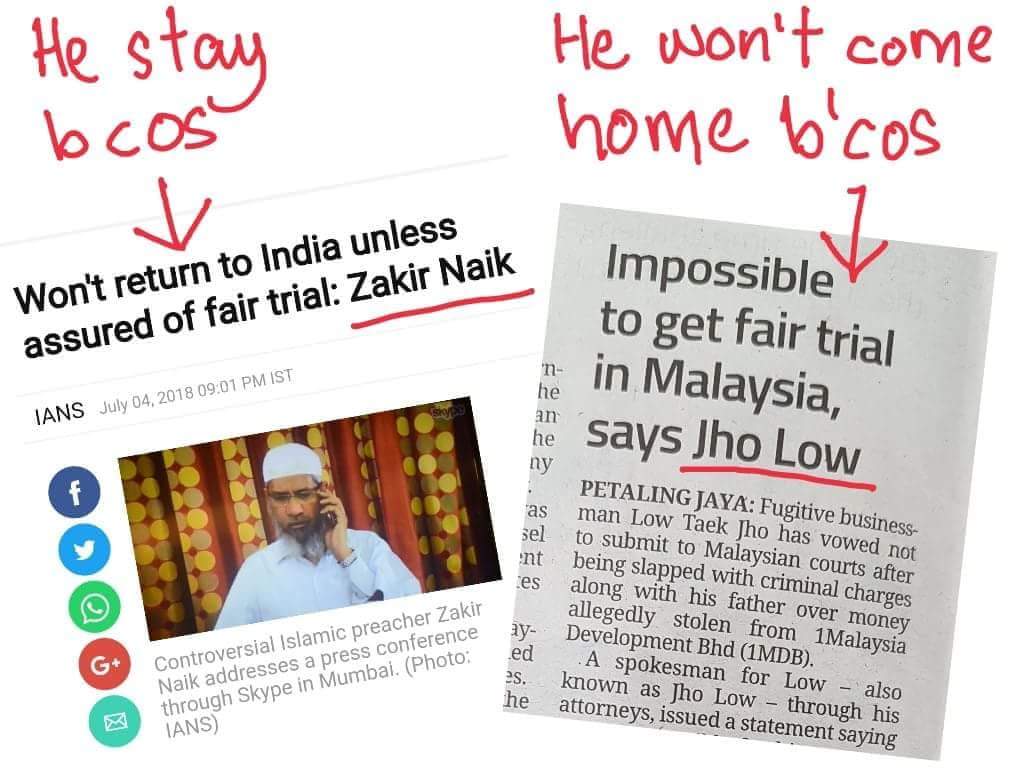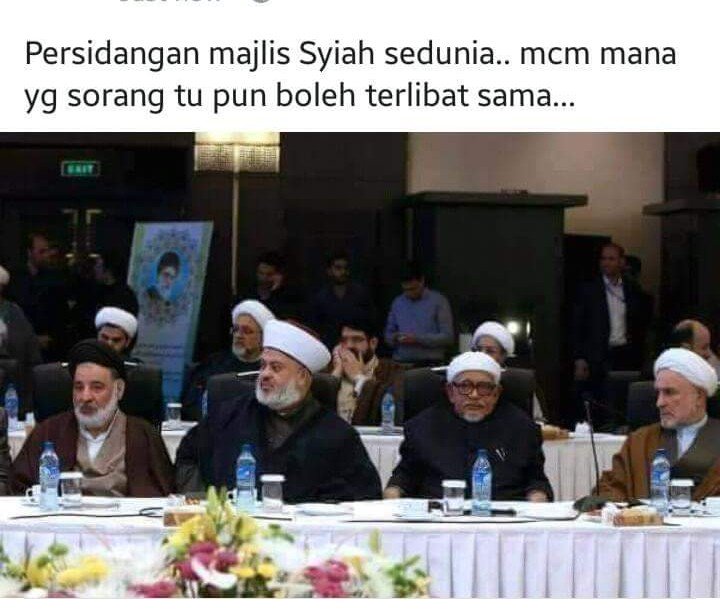 https://alditta.blogspot.com/2018/08/forest-city-sultan-vs-mahathir-china.html
MENCONTENG UNTUK PERUBAHAN™
merentasi realiti ..bukan sekadar bawah tempurung media pengampu ...
PH boleh membina ECRL dengan hanya RM10 billion?
Memandangkan Putrajaya sedang mempertimbangkan pilihan terhadap projek Landasan Kereta Api Pantai Timur (ECRL), Perdana Menteri Tun Dr Mahathir Mohamad mendedahkan pentadbirannya telah menerima tawaran membinanya dengan kos serendah RM10 bilion.
"Ada juga yang mengatakan mereka boleh membina ECRL dengan RM10 bilion dan bukannya RM55 bilion. Ada syarikat China, ada juga syarikat tempatan.
"Kami perlu berbincang dengan mereka sekiranya ada kemungkinan untuk mengurangkan kos daripada RM55 bilion menjadi RM10 bilion. Bodohlah, kalau kami tidak menerimanya.
"Tetapi kami perlu mengkaji jika kamu memang boleh mengurangkan kos sebanyak itu," katanya dalam wawancara bersama The Malaysian Insight, hari ini.
Menurut Dr Mahathir, kerajaan tidak mampu menanggung anggaran awal kos bernilai RM55 bilion untuk membina ECRL, yang akan menghubungkan Kelantan ke Pelabuhan Klang.
Bagaimanapun, beliau berkata kerajaan sanggup membayar lebih daripada RM10 bilion.
"Membayar RM55 bilion untuk sesuatu yang anggaran kos paling tingginya hanya mencecah RM30 bilion tidak baik untuk kedudukan kewangan negara," katanya, petik laporan itu.
ECRL masih dikaji
Awal bulan ini, Mahathir membuat lawatan rasmi ke China bagi merundingkan ECRL dan projek saluran paip gas (TSGP) oleh SSER.
Perdana menteri berkata beliau memberitahu China, pentabirannya tidak mampu untuk menanggung projek berkenaan.
""Apa yang saya katakan ialah jika kita boleh kita akan membatalkan projek atau menangguhkannya atau mencari cara lain melakukannya tanpa perbelanjaan wang yang banyak," katanya.
PH boleh membina ECRL dengan hanya RM10 billion? ~ Menconteng Untuk Perubahan™
http://penburukonline.blogspot.com/2018/08/ph-boleh-membina-ecrl-dengan-hanya-rm10.html
by Tom Plate
Criticism of China by Malaysia's Mahathir resonates around East Asia, and with Beijing
Tom Plate says while Beijing may have once appreciated the long-lived Malaysian prime minister's straight talking, China's leaders may have less taste for it now that they – and not the US or IMF – are the targets of his criticism
PUBLISHED : Tuesday, 28 August, 2018, 5:02am
UPDATED : Tuesday, 28 August, 2018, 8:36am
Over the decades,
China
's leaders have been known to greatly respect the tell-it-like-it-is political instincts of Malaysian maestro Dr
Mahathir Mohamad
. But now you have to wonder how much love may have been lost of late.
No one in Beijing or anywhere else doubts even today that the young country doctor who was to rise to prominence as the modernising leader of
Malaysia
is still one crazy smart
Asian
. Of the most remarkable figures I've met in a long journalistic career, Dr M – as I call him – is anything but the buttoned-up prime ministerial stereotype. Compare him, for instance, to Sir John Major, leader of the United Kingdom between 1990 and 1997 – so very much the English gentleman, dapper in tendering fair-minded and politely expressed opinion, charming even in disagreement. Dr M was – and is – nothing like that. Now 93 and prime minister of Malaysia for a second time, it is not even clear that he has mellowed much with age. Compare him to a sport and you'd have him more like
Australian
football than cricket.
The former boss of all bosses of the massive, money-infested monster that was Malaysia's oft-dominant party has since become the "young insurgent"
toppling that party
, and Dr M's views have new sting since becoming leader anew. His first go as prime minister ran for 22 years, the Malaysian record, ending in 2003. But way back when, at least before the September 11 terror attacks, one of Islam's craftiest, secular political minds was all but ignored by Western journalists. Asia then was an "Oriental" story, with the Asians in the spotlight usually crazy, poor and clueless … or communist. And this Malaysian Asian was, to some, either an authoritarian crank,
an anti-Semite
or a bizarre Muslim Machiavelli.
That began to change in 1997, when Dr M lashed out at the
International Monetary Fund
, triggering regional applause. When the brutal Asian financial crisis hit, when currencies and economies from
Thailand
to
South Korea
were leaning over cliffs, and the cash-rich but cruel IMF only proffered loans with conditions reminiscent of a mafia loan shark, Dr M told the Washington-based organisation to bug off with its venomous bailout money. Instead, his government outmanoeuvred Western currency speculators, their short fangs drooling, and sent Wall Street wolves packing. (
Hong Kong
also out-foxed predators by working behind the scenes with premier Zhu Rongji.)
The Mahathir play got Beijing's respect. Largely buffered from the crisis (which lasted from 1997-1999) by having pointedly ignored Washington's ideologically pious (but Wall Street-serving) advice to lift the
currency
curtain and let the good times roll, the Beijing expertariat never forgot this Malay man who could say no – judging him as craftily unbeholden to the West as anyone.
Malaysian Prime Minister Mahathir Mohamad expects to broaden connection with China
Beijing, it was sometimes said, secretly favoured his Malaysia more than
Singapore
, in part because of the latter's intimacy with Washington, of which Dr M could never be accused. But that was then and now we have something new: in his re-emergence as prime minister, the good doctor is now offering measured criticism of China. Like others in the region, Malaysia has
maritime issues with Beijing
, and concerns about previously negotiated bilateral development deals.Dr M has raised questions about its pushiness in the (increasingly appropriately named)
South China Sea
and perceived neo-colonial style, particularly in rolling out the ambitious (if potentially helpful)
Belt and Road Initiative
with peculiar financing and contracts. Dr M's advice, as I decode it, is to slow down, stop bragging, be considerate of others' interests and show flexibility.
Zhongnanhai does not appreciate this sort of chatter – imagine the nerve of this tiny Asian deer of a country instructing the big elephant on what to do! China is legendary for not lusting for savage sovereignty over others, but seeking to conjure a less vulgar form of continuing influence – which the elegant
French
have a word for: suzerainty. 888888One does not brazenly run over other countries with tanks or dictate their actual form of government (for example, the
US
invasion of
Iraq
or the US post-war imposition of an American-style government on
Japan
). The preferred way is to hover over semi-unobtrusively and earn near-worshipful respect as the de facto hoverer-in-chief with whom one does not ever mess.
https://www.scmp.com/comment/insight-opinion/asia/article/2161487/criticism-china-malaysias-mahathir-resonates-around